She never knew it would be like this… the reaction of her fate, yet she remains ever so confidant that things will soon change. She came to talk to me for a while to give me a brief break down of what she was going through and all the while she was talking, I thought to myself, " I can relate to you". Moments of terror from day to day…. not knowing what mood their in, hiding her face and body from the bruises that came from him.
Verbally, physically, emotionally it hurt and also her mentality and spiritual worth disbursed. I cried while she began to explain how bad she felt to stay… I let her know that her feelings were just that and it may never go away.
Abuse comes in many forms and some we just dont know…. but HERstory is to be shared to help other women grow.
You just never know by looking at someone what they're going through… so be careful how you speak and react because it could some day be you. What would you do if the tables turned, who would you talk to? You feel in heart that trust is gone and you cant trust anyone…..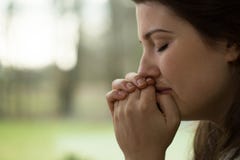 I will say this….. Dont look down on others because you dont know where they've been…. we all have a story of testimonies and we all have sinned, just take the time to know someone and use better judgement so you can have a positive and healthy life. When people tell you things, its not for you to gossip and spread things you are unsure of…. you are told because you are meant to change something or learn from it.
Herstory could be your story….